Step 1
Go the WorldCat direct web page.
Step 2
Sign in or create a free account.
Step 3
Perform your search.
Step 4
In the search results check the boxes beside the records you wish to export (or click Select All to check all records).
Step 5
Click on the Save button next to [New List].
Step 6
Enter a List Name. You may also want to make the list private.
Step 7
Click the Create New List button.
Step 8
Click My WorldCat and select My Lists.
Step 9
Click on the List you have created in step 7 which is listed under the Lists heading.
Step 10
Click on Citations View.
Step 11
Change Export selected references to as RIS.
Step 12
Click Export.
Step 13
Save file and note location.
Step 14
In Elements click on Menu, and then under the Manage menu click on Import.
Step 15
Click on Browse and save the file saved in step 6, then select Reference Manager/EndNote and click Upload.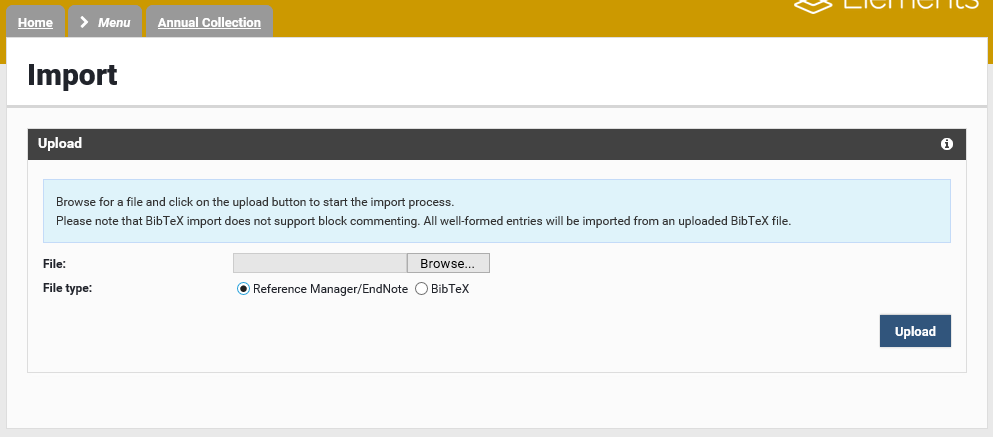 Step 16
If everything looks Ok and there are no errors click on Import.
The imported publications will now appear in your Elements profile.
(Professor Ian Phau's details used with permission)