Step 1
Go the JSTOR web page.
Step 2
Perform your search.
Step 3
In the search results check the boxes beside the records you wish to export.
Step 4
Click Export Selected Citations.
Step 5
Select Export a RIS file.
Step 6
Save file and note location.
Step 7
In Elements click on Menu, and then under the Manage menu click on Import.
Step 8
Click on Browse and save the file saved in step 6, then select Reference Manager/EndNote and click Upload.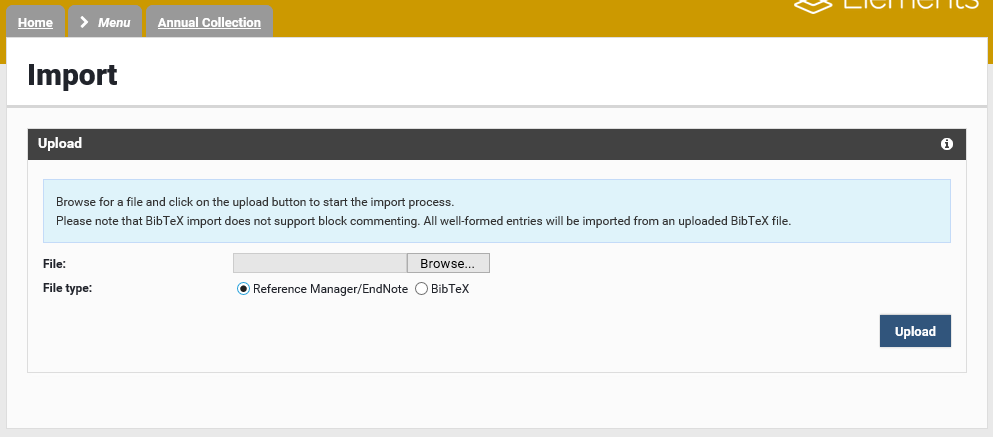 Step 9
If everything looks Ok and there are no errors click on Import.
The imported publications will now appear in your Elements profile.
(Professor Ian Phau's details used with permission)