Which manuscript version is required?
The ARC and NHMRC require that one of the following publication versions be made open access:
Accepted/Post-print - version that has been peer-reviewed and accepted for publication
Published version - also called the 'publisher's version' of record which has been formatted by the publisher and published in its final form.
Library staff checks publisher, ARC and NHMRC policies to ensure compliance and determine the version of publication permitted as open access in espace.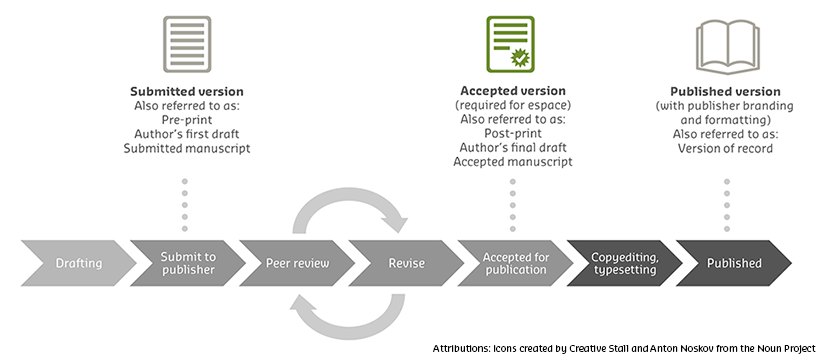 How do I submit my publications to espace?
Complete the

espace Institutional Repository Agreement

(once only).

Ensure your publications are included in the University's Research Management System

, Elements@Curtin,

managed by the Office of Research and Development (ORD). For assistance, please contact the ORD Research Support Team:

Email the accepted version of your publications to espace@curtin.edu.au

Publications entered in Elements will be automatically harvested into espace.
If you wish to contribute material that falls outside the scope of Elements, please contact espace to discuss your requirements.